Utilities
---
Voter Registration
Voting is an extremely important part of being an active community member! Click the link below to see a guide with information on voter registration, ways to change voter registration address, details on how to vote by mail, and absentee ballot deadlines!
---
Water, Sewer, and Refuse – City of Sweetwater
Electricity – ONCOR
Gas – ATMOS
Telephone – AT&T or Suddenlink
---
Water, sewer, and refuse services provided by:
THE CITY OF SWEETWATER
For more information regarding coverage areas and rates visit their website at www.cityofsweetwatertx.com or call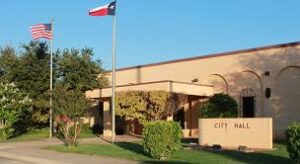 325-236-6315.
The minimum for the first 2,000 gallons is $17.79. $7.69 per thousand for the next 23,000 gallons. $8.27 per thousand for over 25,000 gallons.  (within city limits)
The minimum for the first 2,000 is $31.12  charged plus $11.66 per thousand gallons for all usage over 2,000 gallons (outside city limits)
Water Tap fees, depending on size, range up to $500 for the cost of installation
Sewer Tap fees are $250.00 for a 4-inch tap and $2,000 for a 6 inch or greater tap
BITTER CREEK WATER SUPPLY (OUTSIDE OF SWEETWATER)
Total Rates/Fees ($1,500.00) are as follows:
Membership $100.00
Reserve Account $650.00
Meter Installation & Account Set up $750.00
Minimum Monthly Charge $ 45.00
TCEQ regulatory .005% per water bill
$11.00 per 1,000 gallons
Cost of installation for meter and water line dependant on size
Septic system required.
For more information call 325-235-4919 or visit their office at 2803 E. Broadway, Sweetwater, TX.
---
ELECTRIC POWER:

Oncor Electric Delivery
Reliability:
.999765
Total Capacity:
22,808,000 kW
Transmission Voltage:
69 kV
138 kV
345 kV
Service Voltage
120/208
120/240
240/480
277/480
For new service visit: www.powertochoose.org or call 1-877-PWR-4-TEX
---
NATURAL GAS:
ATMOS
BTU content per cubic foot: 1,040
Call (888) 286-6700 for new service
Call (800) 460-3030 for more information
---
TELEPHONE / CABLE / INTERNET
TELEPHONE:
AT&T
Call (800) 464-7928 for more information.
Suddenlink
Call (325) 236-6375 form more information. For Business Solutions contact: Josh Carter 325-437-4414
Taylor Telephone Cooperative Inc. 9796 Interstate 20 Merkel, TX  79536 325-846-4111
CELLULAR:
| | | |
| --- | --- | --- |
| AT&T (800) 464-7928                                                              | Boost Mobile Sierra Security Systems 1209 Lamar St. Sweetwater, TX  79556 325-235-3157                                                                                         | Cricket Wireless 2000 Lamar St. Sweetwater, TX  79556 325-933-4235 |
| MetroPCS 1114 E. Broadway Sweetwater, TX  79556 325-933-6543 | Verizon Verizon Wireless at Russell Cellular 309 NE Georgia Ave STE 100 Sweetwater, TX  79556 325-725-1681 | WalMart They provide cell phone options for AT&T, Boost Mobile, Net10, Straight Talk, Total Wireless, Tracfone, Verizon, Virgin Mobile 407 NE Georgia Ave Sweetwater, TX  79556 325-236-9562 |
INTERNET SERVICE PROVIDERS:
DecisionData – Internet Service Providers Around Sweetwater: https://decisiondata.org/tv-internet-by-zip/79556-internet/
The guide includes: Internet Data for Sweetwater, Top Provider Plans, Summaries of Internet Speeds, Satellite TV, Mobile, and Government Service Options
CABLE / SATELLITE PROVIDERS:
IT SERVICES
Tolar Systems provides world-class managed IT services, including network security, monitoring and connectivity, cloud hosting, mobile solutions, hardware and software selection, acquisition and support, and full-service IT strategy (VCIO) consulting, all at a fraction of the cost of an in-house IT department. Visit us at Tolarsystems.com to learn more about how our technology solutions can help your business grow.